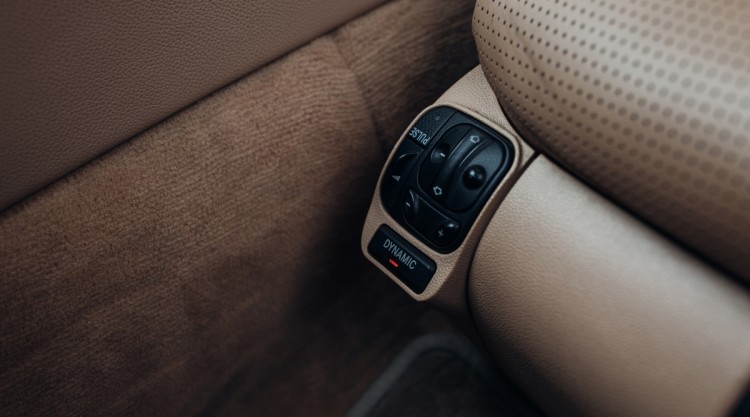 Do you happen to have a long commute every day, or almost every day?
Whether you're heading to work on a daily basis or planning a long journey, you'll know how uncomfortable a car seat can become when you're in there for a long period of time.
Sitting in the same position for hours on end can cause muscle tension and backache, which is the last thing you want–whether you're the one behind the steering wheel, or you're just a passenger.
Perhaps you're already suffering from a bad back? In which case driving can become pretty painful.
So, what can you do to make your commute a lot more comfortable? A lot of drivers are now choosing to make use of heated car seat covers, or even better – car seat massagers.
At this point, you may be wondering whether these products are just a gimmick or if they're really worth the money. We think they're very worthwhile (as long as you choose ones that actually do what they're supposed to do).
So, this guide is going to tell you everything you need to know about these accessories, and we'll also look at some of the best car seat massagers available on the market today.
Quick Links to Our Top Recommendations for the Best Car Seat Massagers
Note: Clicking the above links will take you to further information, current prices and customer reviews on Amazon.
What Are Car Seat Massagers?
A car seat massager is an accessory for your vehicle that may tremendously help with aching and painful muscles.
Through a number of different techniques, including kneading and vibration, these helpful additions to your ride may help relieve muscle tension, pain and stress as you drive to your destination.
Many people can enjoy a car seat massager for a variety of different reasons.
For example, it might be beneficial for drivers who find the daily city commute stressful. It may also be useful if you're on your feet a lot and need some relief at the end of the day.
Basically, anyone who wants to relieve aches and pains while traveling, as well as have a better experience overall when going to and back from their destinations, can enjoy these feel-good products.
How Do Car Seat Massagers Work?
A car seat massager will simply attach to the front driver's seat in your vehicle. It's placed on top of the seat itself and usually plugs into your vehicle's cigarette lighter outlet.
The relaxing sensations are then delivered through motors or nodes, depending on the type of massage on offer.
For example, a shiatsu function normally has built-in nodes which deliver kneading and pressure. A vibrating function will have several motors.
These nodes and motors are strategically positioned to target the muscles on your back. Usually, this is around the lower and upper back, but can include the neck in some models as well.
There may also be motors for the hips and thighs, too.
What Are the Benefits of Using Car Seat Massagers?
Besides feeling really good and relaxing while you drive, there are a few more benefits you might get out of using a car seat massager.
Let's take a look at what these advantages are:
Help With Back Pain
One of the main reasons that people buy this kind of product is because they've got back pain.
If you drive a lot, or live a rather sedentary life working behind a desk all day, the chances are high that you have poor posture. This, in turn, can lead to back pain over time.
Massage has been shown to help relieve lower back pain. Of course, you live a busy life, so having one of these products in your car is going to kill two birds with one stone; you can drive to work and have a massage at the same time.
In particular – kneading, heat, and vibration might be very beneficial for back pain.
Help Relieve Knots and Tension
A product that offers shiatsu or kneading techniques may help to loosen deep knots in your muscles, and also relieve tension in your back and neck.
We often let tension and stress build up before we do anything about it, but that's a terrible thing to do. Of course, doing so can lead to possibly crucial pain further down the line, one that emerges out of the blue.
With a car seat massager, you can help combat knots and tension while you drive. If you're feeling all nice and relaxed, it should make your journey a much more pleasant one.
Improve Your Mood
Let's face it, driving can be stressful at the best of times. The roads are so busy, everyone's in a hurry to get places, and it can get way too chaotic at times.
A car seat massager could help keep you calm and make you feel happier while on the road, helping you conquer that dreaded road rage as a result.
In fact, studies have found that massage can help with anxiety, depression, and even energy levels.
Is gridlock making you anxious? Try a car seat massager, it might be just what you need the next time you're stuck in traffic. We're positive you'll feel great by the time you get to your destination.
Promote Better Circulation
Poor circulation can often lead to aches, pains, and uncomfortable tingling sensations in your back or neck. This is more likely when you don't move for long periods of time, such as when you're driving.
However, a car seat massager might help you get your blood flowing again. In particular, rolling and vibration functions can greatly help increase circulation.
Did you know that your circulatory system gets a little boost every time you get a massage? And frequent massage has many proven health benefits you can reap.
Take a look at the following video to find out more about this:
Different Types of Car Seat Massagers
There are a few different variations you can choose from when it comes to car seat massagers, and the difference is usually in the techniques they offer.
Shiatsu
Shiatsu is a type of Japanese massage which has been used around the world for many years. It can be quite an intense experience, with a combination of deep kneading and pressure on the muscles.
It's a technique that may be beneficial for overall well-being, as well as helping muscle stiffness and pain.
It's particularly popular for the lower back and neck, dealing with knots and troublesome areas of tension.
Rolling
Some of the best car seat cushions will offer a rolling and rubbing technique.
This is usually a low-intensity experience, which may be good for relaxation and de-stressing. It is carried out through the use of rollers up and down the back.
A rolling massage may also improve circulation and help loosen the muscles.
Vibration
There are a lot of car seat cushions out there that feature powerful motors for vibration.
This is a technique that involves shaking the muscles, which may help with blood flow and circulation. In turn, this might greatly help relax the body.
It can also be beneficial after exercise–so, for all of you gym-goers who have to drive back home after a workout, this might be something worth considering!
Heat
A soothing heat function is beneficial for relaxing tense muscles and helping manage pain.
Often referred to as heat therapy, this technique might help circulation and blood flow in a certain area. This can also help with cramping, stiffness, and mild pain. Not to mention that heat often helps people feel relaxed.
So, you might want to look for a car seat massager that has heat settings.
What Should I Look for in a Car Seat Massager?
When shopping around for a car seat massager, you can find lots of these products online and in different auto shops.
There's so many out there to choose from, that it can be difficult to know which one is best for you and your needs.
That's why we've put together this list that discusses some of the most important features you should look for in any car seat massager before you splash the cash on it.
The Type of Massage
If you already know about all the different types of massages there are, you may have a preferred technique in mind by now that you'd like to make use of.
This is especially important if you're a beginner and don't quite know about the different types of massages there are, as choosing the right type of massage will be crucial to enjoying a car seat massager.
If you often suffer from back pain while driving, or experience tension after a long day, a shiatsu technique may be best for you.
If you're looking for a low-intensity massage and something that's relaxing, then a rolling or vibration product could be a good choice for you to consider.
Heat is also a great option for chilling out and enjoying road trips.
Intensity and Speed Settings
A product that has different intensity and speed settings will allow you to meet your needs better for different circumstances.
You can customize the experience to suit your back pain or sort out any other aches and pains you might have.
With this variation, if you're only looking for a relaxing and efficient experience, you can choose a low setting. On the other hand, if you need a more vigorous massage, you can just choose a higher intensity setting and get the job done that way.
The Size
Most car seats come in a standardized size, but if you've got different style seats in your car, such as racing seats, you'll need to carefully check the dimensions first to know what you can work with.
It's best to be safe and check now rather than be sorry later on if you find that the massager you bought doesn't fit your car seat.
In addition, your own height may play a big part in which item you buy. The specifications may state that it's suitable for a medium height, which you might be too tall for.
So, check your own height and the manufacturer's information first before you buy any car seat massager.
The Design
We know that this is more of a practical car accessory, but you still want it to look stylish in your vehicle.
If you're able to, choose one that complements your car's interior in terms of aesthetics, so that it doesn't look out of place.
Also, there are different designs to consider. For example, some car seat massagers may include extras like lumbar support, or even a neck cushion. Other massagers will be full body, whereas some will be suitable for just your back.
The Power Supply
You normally have two choices when it comes to power: AC power for use in the home or office, or anywhere with an electrical power supply.
A 12-volt adapter, on the other hand, is what we need to be looking for in this instance. Just plug it in when you're traveling, and it's all ready to go.
Use it during your journeys, short or long, while you're on a road trip or idling in rush-hour traffic.
Make sure the option you choose has a DC car adapter and can be used in your vehicle – as many of these products are only for use with AC power.
Heating Feature
Some car seat massagers will offer a heating feature.
This may create a therapeutic experience that greatly helps you feel comfortable and relaxed. In addition, heat is often beneficial for reducing inflammation and helping tired muscles.
Sitting in the same position for long hours on end through a long journey on the road can make your body feel sore and stiff.
Having a heat option can help improve circulation and blood flow, but it's best for the heating feature to be optional and work independently from the massager. This allows it to still be comfortable during the summer.
Handheld Control
Having a handheld control unit makes customizing your experience a lot easier.
You can adjust the settings and zones to target the areas you want, or adjust settings according to what you want to focus on most.
Just make sure you stop the car before you operate you the hand control, since trying to make adjustments while you're driving can be very dangerous.
The Best Car Seat Massagers – Our Top Recommendations
We've taken the time to review some of the best car seat massagers available in today's market for you, so be sure to check out our list of top recommendations below before you start shopping around.
Full Back Shiatsu Massager with Bottom Motors and Heat by Gideon
We'd say this product by Gideon is one of the best car seat massagers if you're looking for an intense muscle massage.
There are an amazing 14 rotating shiatsu nodes, which can provide a fabulously relaxing experience. If you've got knots and a lot of muscle tension, you might be able to say goodbye to them with this option.
What's more, the 3D rotating nodes ensure a kneading effect that can relieve tightness and stress. If you've had a demanding day at work, or driving makes you anxious for whatever reasons, this could be the ideal product for you.
It targets both your upper and lower back, including the neck area.
This model can also be customized to suit your needs, using the handheld control. It's easy to change the intensity, as well as switch the heat on and off. You can even change the rotation of the nodes from clockwise to anti-clockwise.
So, all in all, it's a real customizable experience. Sure, you won't get the same experience you would with a massage therapist, but it's more than good enough for what you're paying!
Another thing we love about this massage chair pad is that it includes a vibration setting for the thighs and hips.
This may be just what you need if you've been to the gym and are making your way back home, or have been standing for hours at work that day. This can help increase blood flow when you've been driving for a long time, too.
Manufacturers Specs and Feature List
14 rotating shiatsu nodes
Weighs eight pounds.
6-foot power cord
12-volt and AC adapters included.
Trendy black design.
Automatic shut-off after 15 minutes.
Full back shiatsu massaging and vibration functions.
What We Like
Personalized message with handheld control.
Choice of shiatsu, vibration, and heated massages.
An auto-off function to stop overheating.
Can target full back, upper or lower back.
5, 10 and 15-minute timer modes.
It can spot-massage those troublesome areas.
What We Don't Like
The heat doesn't work independently from the massaging functions.
It's only a gentle heat that may not be enough for some drivers.
Summary
If you suffer from regular back pain, this may be one of the best products for you.
It uses the shiatsu technique of kneading and pressure to relieve knots and tension, which can provide an invigorating experience that's proven to help make you feel better by the time you arrive at your destination.
The vibration setting is also perfect for increasing circulation and helping to relieve sciatic nerve pain on road trips.
Driving is often a stressful experience, especially if you live in busy cities, and this item from Gideon might help you chill out and de-stress.
To find out more about this model, click here.
Snailax Shiatsu Neck & Back Massager with Heat
Do you suffer from tired and tense muscles on road trips or after a long day of work? If so, this item from Snailax may be just what the doctor ordered.
With this massager, you can enjoy a deep tissue shiatsu massage on the move.
This Snailax product can target the muscles on your lower and upper back, as well as the shoulders and neck. There's even vibration for the hips and thighs, plus a heat function for pain.
Of course, this product lets you enjoy a full body massage whenever you want, thanks to the remote control that comes with it. It also has a spot function, which is great if you want to target specific areas that are tense.
You're not limited to shiatsu either, you can also enjoy a rolling massage for relaxation.
A lot of similar products on the market today don't include features for the neck, but this one does. It's actually adjustable, so that drivers of all heights can enjoy it. You can secure the product to your seat with the straps provided.
Another feature we're a fan of is the removable and washable neck cover. This makes sure that it stays clean and hygienic, even if you happen to use it an awful lot.
In addition, there's a detachable flap over the back, which allows you to control the intensity levels of the pressure.
Manufacturers Specs and Feature List
Neck massage function suitable for people who are between 5'2″ and 5'9″.
Four neck massage nodes for tension and four shiatsu nodes for the back.
Adapter included.
Optional heating function.
Intensity control flap.
2-year warranty
What We Like
Choice of shiatsu, vibration, and rolling massage.
Heat function to reduce pain and promote relaxation.
Remote control for personalized experience.
What We Don't Like
You can't adjust the heat setting.
Heat can't be used without massage function.
Summary
With this shiatsu massager, there's a good chance that you'll be saying your goodbyes to aches and pains altogether. Alright, maybe not that much, but it seriously does a great job at what it was designed to do.
With the different settings you have at your disposal, you'll be in control of the intensity, and there's an in-built timer to set the duration of the massage as well.
The only downside to this product is that the heat function could be hotter. It would also be an advantage if it could be adjusted. However, this is not something that's going to bother everyone, as it's not on everybody's list of priorities in a car seat massager.
To see this product's price and find out whether or not it's affordable enough for you, follow this link.
SNAILAX Vibration Massage Seat Cushion with Heat
With this vibrating Snailax massage cushion, you can sit back and enjoy a full body massage.
There are six relaxing vibration motors in this seat that can tackle tension and help with sore muscles. They are situated in key points to target your muscles, including the mid, upper, and lower back, as well as your thighs.
One key advantage that this product has to offer is that you can enjoy a spot massage or choose all four body zones simultaneously. There are even five program modes to select from and each help you chill out and enjoy your drive.
Also, you can control the vibration intensity as you please.
It's also an added benefit that this product offers heat therapy. The heat is soothing and can help relieve tension and tightness after a long day by increasing blood circulation.
There's also an auto shut-off function so that you can't accidentally leave the product switched on.
This product won't move around while you're driving, thanks to the adjustable back straps which secure snuggly around your driver's seat.
Manufacturers Specs and Feature List
Home and car adapters included, so you can use it at home as well.
Dual adjustable straps for security.
Four zones to choose from, including lower, upper, and mid back and thighs.
Four programmable modes.
Six vibrating motors.
Made from soft, plush material.
What We Like
Personalized experience with the vibration intensity control.
Provides heat for relaxation and helping to reduce stiffness.
Auto shut-off function for safety.
Adjustable straps for any car seat.
The six vibration motors give a full body massage.
What We Don't Like
Doesn't offer shiatsu and kneading massage.
Summary
Overall, this product offers a good massage if you're looking for a vibration seat.
It can target all the main muscles, and the heat therapy is just what you need for any stiff and sore muscles. There's also a good level of customization with vibration intensity and zone control functions.
However, if you want a massager that provides a shiatsu option, one of our other recommended products on this list may be a more suitable choice for you.
You can check out more details about this product here:
Naipo Back Vibrating Car Seat Massager Cushion
Would you love to have an almost full-body massage as you drive? This product from Naipo is as close as it gets to that, and may be just what you need.
If you're feeling a bit too tense and stressed, this vibrating massager seat can help relieve some of that pressure from your muscles.
There are eight vibration motors, which is great for covering the main muscles from your shoulders, all the way down to the thighs. You can choose between different massage modes, such as tapping and percussion, to target aches and tension.
There are four zones for focusing on a certain area of the body, such as the lower back massage or hips.
It also has a handheld control, which makes it easy to enjoy a customized massage on the road. With that being said, and as we touched on before, you shouldn't make adjustments while driving.
Out of all the products we've taken a look at, this seems to be one of the best when it comes to the heat function. Why is that the case? It can reach up to 120 degrees Fahrenheit in just five minutes – which is impressive!
Not only can it do a good job at improving circulation and reliving inflammation and muscle pain after a long day, it can even keep you warm on a cold day.
It's always best to look for car accessories that have safety features. This product ticks that box, as it has an automatic shut-off feature. This means that it'll switch off all on its own after 30 minutes, avoiding overheating.
Manufacturers Specs and Feature List
Weighs 15.6 pounds.
Eight motor vibrations.
Four massage programs.
Three speeds to choose from.
Heat function.
Full body massage.
Power adapter and 12-volt adapter included.
EVA material construction with soft sponge cushion.
What We Like
May help tired, aching and tense muscles.
Varying vibration intensity.
A handheld controller for customizing massage.
Heat function can reach up to 120 degrees Fahrenheit.
Promotes better circulation.
What We Don't Like
Doesn't feature a shiatsu massage function for an intense massage.
Summary
Overall, this car massage seat from Naipo is a beneficial addition to your vehicle.
If you're looking for a relaxing and low to medium-intensity vibrating massage, this may very well be your preferred product.
The handheld control puts you in charge of just about everything, from the speed to the massage zone. Plus, the heat function allows you to go to higher temperatures than others on our list.
The only thing that may be disappointing for some people is that it doesn't have a shiatsu massage function.
This might be better for a more intense massage on the go, but this is down to personal preference of course. If you'd prefer something that's specifically made with shiatsu in mind, there's plenty of those on our list of recommendations.
Do you want to find out more about this product? Click here and follow the link.
Zyllion Shiatsu Back Neck Massager – Kneading Massage Pillow with Heat
This car accessory from Zyllion is a little different than the other products we've talked about so far.
Instead of a car massager, it's more like a massage pillow. This definitely makes it more portable (which is a huge plus if you're looking for something that's especially easy to move around for travel purposes), and it can easily fit in your bag with its slim design.
Of course, it's got an ergonomic design too. It's shaped to deliver an enjoyable shiatsu massage to the neck, back, abdomen or thighs. It's entirely your choice where you want to experience deep kneading and pressure.
The 3D kneading nodes are fantastic for those tight knots and spots causing aches and pains. Plus, the massaging nodes change direction every 60 seconds, for an invigorating experience.
Other than that, the shiatsu technique can be combined with heat.
It's all simple to operate, too. All you've got to do is use the straps to secure it to your car seat and hit the button, and you should be all set.
For safety purposes, there's even an automatic shut-off function after 20 minutes.
Manufacturers Specs and Feature List
12-volt adapter and AC adapter included.
13 inches by 9.5 inches by 3.5 inches.
Constructed from a textured leatherette material.
90-day money-back guarantee.
Four 3D rotating shiatsu nodes and a heat function.
Automatic shut-off function after 20 minutes.
What We Like
Deep massage with shiatsu rotating nodes.
Versatile and can be used on any part of the body.
Portable, which makes it very easy to be used in the car, home or office.
Automatic shut-off function for safety.
Heat function for aches and pains.
What We Don't Like
Doesn't have a remote control for customization.
Not a full body massager.
Summary
When it comes to portability and simplicity, this is one of the best car seat massagers out there.
The easy and user-friendly operation makes it an enticing choice, not to mention its revitalizing, kneading nodes.
One of the only downsides to this product that we could see is that you can't really experience a full body massage using it. While it's certainly versatile and can be used wherever it's needed, you can only re-energize one area at a time while driving.
In addition, there's no remote control that you could put to use. This means that if you're looking for a personalized experience, there may be better products on this list for you.
For more information about this item, follow the link and check it out for yourself.
Relaxzen 10-Motor Massage Seat Cushion with Heat
With 10 vibration motors, you can enjoy a full body massage with this item from Relaxzen.
There are five pre-programmed massage modes you could choose from to suit your needs. You can choose the intensity and speed of the vibration and set it according to your liking, all of which is done easily with the handheld controller.
You can also choose the zone for the massage and where you want it to focus on, such as the neck, lower and upper back, and thighs.
The heat function can be switched on and off. You may even choose to combine heat with vibration for relaxation, as well as warming you up on a cold day while you make your way to your destination.
What we especially like about this accessory is that it provides lumbar support. There's a cushion that can encourage good posture and supports your back.
It also heats up to provide a soothing temperature that's great for winter morning commutes. The thick memory-foam padding on the neck rest will be very beneficial for support, too.
There are lots of straps to secure this massager to your driver's seat, so you won't have to worry about it sliding around or becoming uncomfortable while you're behind the wheel.
Focus on what you need to do best – getting to your destination as safely as possible – and let it take care of the rest for you!
Manufacturers Specs and Feature List
Weighs 4 pounds.
12-volt adapter provided.
10 massage motors.
Variable speeds and massage zones.
Heated lumbar support.
Made from memory foam.
What We Like
A handheld controller for personalizing speed, intensity, and zone.
Full body vibration massage.
Memory foam neck and lumbar support.
Heat function for soothing sore muscles.
What We Don't Like
Doesn't feature shiatsu technique for deep kneading.
Summary
If you're specifically looking for a vibrating car seat massager, this is a fantastic choice.
It's going to deliver a full body massage, with 10 motors running from the neck to the thigh area. This, combined with the heat function, can be ideal to help you deal with those aching muscles.
We also love that the cushion provides adequate lumbar support, which means it can help you improve your posture even without being switched on. This kind of support is something that's lacking on many other similar products out there.
To see if this is the right product for you, click this link to learn more about it:
How to Take Care of a Car Seat Massager
If you've been running around all day, working, doing chores, taking care of children, and generally keeping busy, your clothes will get dirty. As a result, your car seat massager could get a bit grubby, too.
The best way you can take care of this item is by wiping it down with a damp cloth. This will help keep it clean and in good condition.
Of course, a large portion of this will depend on the type of materials the car seat massager you have is made from. So, be sure to check the manufacturer's instructions before you use a damp cloth on a product like this.
Safety Tips for Using a Car Seat Massager
The biggest danger related to using a car seat massager is that they could overheat. This may cause you injury or damage the interior of your vehicle, and can become a huge hazard while you're driving.
So, how can you avoid having your car seat massager overheat? Well, just make sure you can access to the power supply, and switch off your accessory when you're finished using it.
There are also safety features in some products you should strive to have, ones that help keep it from overheating. This includes an automatic shut-off function which switches off the item when it's not in use, while some others may include timers.
Conclusion
Now that you've made it this far through the article, you know way more about car seat massagers than the average driver.
You know all about why they're important and how they can come in super handy on the long term, what you should look for in one, and a list of some of the best car seat massagers you could rely on available in today's market.
If we were pressed to pick one out of the list of recommendations we made, we have to say that we love the Gideon Luxury Full Back Shiatsu Car Seat Cushion Massage Chair.
This deep tissue shiatsu massage can go a very long way for anyone behind the wheel, and it does a great job of targeting tight and sore muscles all the way up to your neck. Plus, it offers vibration for the hips and thighs, which is amazing for increasing circulation when you're road tripping and sitting in the same position for hours.
Do you have a favorite car seat massager from our list of recommendations? Or, perhaps you've had an unpleasant experience with one we've talked about in this list (or one we might have missed) that you'd like to share with others? Please do tell us all about it in the comments, and leave any questions you might have below!