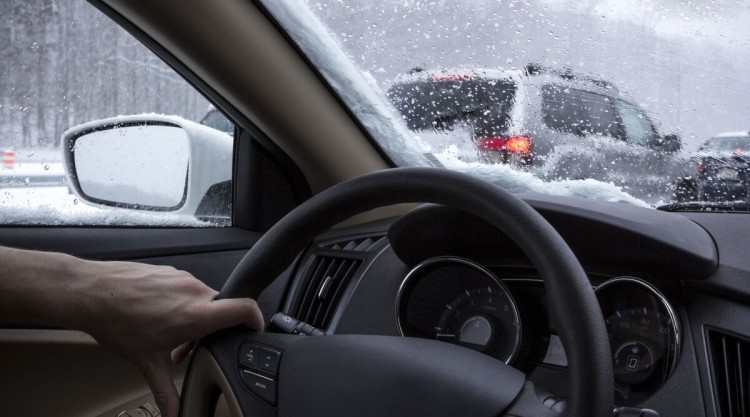 When winter rears it's freezing cold head, it can make us wonder how we'll ever get out and about each morning. It always seems a lot easier to rise and shine on a beautiful sunny day.
When it's still dark outside, and the cold air makes your bed feel inescapable, it's nice to have a warm secondary retreat. And we have a solution to your winter blues: the best heated car seat covers.
A heated car seat cover will warm up in minutes and make the morning commute in winter a whole lot more pleasant. The warmth doesn't stop there either, as nothing is preventing you from taking it into the office with you, too. This way, you can remain toasty as you work away at your desk.
And how a combination heated and massager cover? This sounds idyllic, right?
So, to help you choose, in the article below, we'll be going over some of the benefits and risks of using heated car seat cushions. We'll also explore what you should look out for and what to avoid when purchasing one.
Finally, we'll look at some of our favorite products out there on the market today. So read on to stay cozy as the seasons change.
Quick Links to Our Top Recommendations for Best Heated Car Seat Covers
Note: Clicking the above links will take you to further information, current prices and customer reviews on Amazon.
Why Buy a Heated Car Seat Cover? What are the Benefits?
Heated car seat covers have a lot of plus points. Key among these are that they:
Keep you warm.
Are good for your health.
Help prevent back pain.
Offer multi-purpose use, not just for vehicles.
There's a lot to love about these winter seat warmers, so let's cover some further details on each of these benefits now.
They Keep You Warm
This is a pretty obvious benefit. As we've already mentioned, leaving the house for work on a wintery day can often be a challenge, anticipating a cold ride ahead. But if you know you have a toasty, cozy seat cover cushion to warm you up, the morning commute is much less of a hardship.
Good for Your Health
When you're cold, do you find that you start to shiver and feel stiff? This is completely normal, and we've all experienced it. But did you know that being cold can slow down essential body functions such as your blood circulation? In fact, studies have shown that cold weather can have serious effects on your cardiovascular health.
Blood circulation is obviously super necessary for ensuring your body works efficiently. Remaining warm in the colder months will keep your blood pumping as it should, ensuring your organs are doing their job correctly.
This is where the best heated car seat covers come in handy. They warm you up, keep your blood circulating normally, and help to maintain your heart's health.
Prevent Back Pain
Studies show that sitting for days on end, be it hunched over a desk or in your car, can cause problems such as lower back pain. This is one of the most common medical issues out there. The good news is it's easy to safeguard against this problem.
Heated car seats come in handy in this regard because they relax your muscles. The extra padding also supports better back and spine posture. Some can even give you a massage to keep you feeling limber.
There's also purposely designed massagers you can buy without the heating option if you desire? You can check out some of these options in our guide to the best car seat massagers.
Multi-Purpose Uses
Obviously, you can use these wonderful vehicle accessories to stay warm in the winter months as you travel. But don't make the mistake of thinking that's the only environment they're useful in.
Whether you're at home, in the office, or even out camping, so long as you have a plug socket or 12v supply nearby, a heated chair is possible.
Types of Heated Car Seat Covers
Now that we know their benefits, let's take a look at the types available on the market today.
Full Covers
These cover almost the entire seat, working to warm up your shoulders, back, thighs, and sometimes even your neck too.
They attach onto car seats – or any other seat for that matter – via the elastic straps and hooks. Then, you sit on top of them, so they warm up most of your body.
Padded Bottom Seat Only
These usually attach via straps which tuck into the bend in the car seat. They're just square-shaped cushions that will keep your bottom nice and toasty.
They can also be flipped upwards to focus more on your lower back, so you can choose which part of the body to heat up.
Built-In Massage
We love these because they're great for relaxing your muscles after a long day at work.
Although you're not going to get a proper, deep massage like you would from a masseuse, the multiple motors vibrate at certain spots on your back to help relax you and keep your blood flowing.
The additional soothing, warm temperature on these covers, will help to relax you further.
Controllable
Many of the products we cover here have a control panel attached to them via a cord. This can be used to change the temperature as and when you need to.
They usually have multiple options, for example; massage speed, heat and an automatic timer.
Hot and Cold
Believe it or not, if you're lucky enough to have super hot weather in the summer months, you can even buy car seat warmers that can both heat you up and cool you down.
This is especially great if your car has been sat in the sun for hours and you want to feel instantly relieved when you step into your car.
The Basics of How Heated Covers Work
A car seat cover plugs into your vehicle via the cigarette lighter plug socket and is controlled using the attached control panel. Simply turn it on, set it to your desired settings, and wait for a couple of minutes as the cover works its magic.
Small metal wires, called resistors, are integrated among the layers of fabric. These resistors are aptly named because they resist the electricity flowing through them. This in turn causes them to create heat, which warms the cover—and yourself—up.
Are There any Risks or Hazards to Using a Heated Cover?
As with anything electrical, there are always underlying issues to be aware of. Below are some of the potential risks when it comes to heated car seat covers.
Distractions
As you'll see, a number of our options have temperature control, which means you can change the temperature as you travel. It's important to remember that using these controllers while driving would be similar to using your cell phone as you drive.
As you're probably aware, cell phone use while driving is one of the biggest causes of accidents on the road. This is because both speed perception and reaction time is reduced drastically. Using a controller can lead to similar issues, so it's really important to not adjust the cover while you're driving.
Slipping
If the car seat cover slides around the seat a lot, this can also be a major distraction, not to mention discomfort. If you're having to constantly adjust your sitting position as you drive, you won't be as focused on the road as you should be.
Luckily, a number of our options below have safeguards to prevent this. These include micro-beaded rubber spots on the underside to keep them in place, and elastic straps that tighten to fit your seat.
Overheating
There is always a risk, with any electrical products, that they may overheat and catch fire if they're left on for too long. This is even more pertinent when the product contains materials or fabrics, like heated car seat covers.
To prevent this from happening, most products have breathable layers of fabric, as well as automatic timers, which turn the cover off after a certain amount of time.
Health Issues
Despite the health benefits of heated car seat covers, you may be surprised to discover that there could be certain health issues related to using them also. Most notably is the potential for burning your skin, especially with people who have nerve damage and may not notice the pain.
A number of our heated car seat covers reach over 120 degrees Fahrenheit. At these high temperatures, it's possible to sustain burns if the product is used incorrectly. Extended or prolonged use can also lead to something called toasted skin syndrome.
And if you're a guy who's worried about his sperm count, you may prefer to limit the use of your cover to just before you get in your vehicle. An article in the British newspaper, the Telegraph, suggests a link between heated seats and male fertility levels.
What to Look for When Choosing the Best Heated Car Seat Covers
Before we let you in on our favorite options, we think it's best if you know what to look out for. With that in mind, here's a little more information and a few considerations before purchasing a heated car seat cover.
Bottom Only or Full?
As we mentioned above, the covers are generally one of these two styles. One of our options below simply comprises a square-shaped heating pad which can either be placed on the seat itself or lifted for your lower back. This is great if you know where you want to target the warmth. You can even double up two of them to make your own custom, double layer heated cushion.
If you're looking for an option which warms your neck to your thighs simultaneously, you're in luck, because these are much more common, so there are several to choose from.
Will it Fit in My Vehicle?
Most of the options below are a universal size, which means they'll fit equally well in both small and large vehicles. They can also be used on office chairs and at home.
This multi-functionality and universal fit mean there's certainly no need to worry that you'll waste your money, they can get lots of use.
Look, Design and Materials
When it comes to aesthetics, a thin heated seat cushion in a similar color to your car's interior looks seamless. Some people also find these more comfortable as they're not too bulky.
Most of the options below are finished in a durable polyester material, which makes the covers both long-lasting and comfortable. Other materials used include leather and velour.
Rubber, Non-Slip Pads, Secure Straps
As stated above, it can be a major interruption if you're continually having to readjust your sitting position due to the cover sliding around.
To combat this, some of our options have non-slip, micro-beaded patches to keep your seat cover firmly in place. This helps avoid dangerous distractions on your travels.
Special Features
Modern-day covers can boast a number of different and innovative features. Let's take a look at a few of these to give you a taste of what to expect.
Temperature Controls
Most heated car seat covers have different options with adjustable temperature control to suit your needs. We even have one cover which has a cooling function for those sticky summer months.
Massagers
In some other products, there are vibrating and massaging options, which keep your blood circulating and your muscles relaxed for as long as you require.
This is ideal for anyone who spends all day in the office, hunched over their desk, which can cause major back issues. By keeping your posture sturdy and your muscles relaxed, you could avoid these aches and pains.
Control Panel Pouch
Although this isn't a standard feature, we like it because it keeps the control panel tucked away tidily and in a place that's easy to find. This is helpful when you've already got phone charger cables, GPS units, and a whole world of sundry items in the front of your car.
Different Plug Adapters
A lot of the options below can be used in your car, your home, and the office. This is only possible if you have the correct adapters to plug into, though. To cater for this, many products include both cigarette lighter plugs and regular connections.
Best Heated Car Seat Covers – Our Top Recommendations for 2023
Now you know what's available, what features are available and what to look for when buying, it's time to look at some products.
So from here, we'll be discussing our favorite heated car seat covers with temperature control options, massaging options, and some other excellent all-rounders.
With Temperature Controller
Sojoy Universal 12v Heated Car Seat Cover
Our first product is this Sojoy Universal heated car seat cover. The universal fit means it will work well in any vehicle whether big or small – it's all in the name, really.
As we've seen, if a cover causes you to slide around in your seat while you're driving, this can cause issues. One reason why we love the micro-beaded underside on this Sojoy cover is it prevents this potentially dangerous issue.
The elastic belts, which can be tightened to fit your vehicle seats, further prevent slippage. Simply pull the elastic over the headrest and the seat's middle section, tighten it, and you're good to go.
The attached control panel, which you could place in the cup holders as you drive, is easily accessible to change the temperature when you need. Remember though, this should not be used while driving. Adjust the temperature before you set off, or maybe get your passenger to change it for you.
This cover can reach 115 degrees Fahrenheit in just three minutes, perfect for keeping you toasty in those freezing temperatures. A 45-minute timer and the breathable polyester material mean overheating is prevented. Its thick and soft feel make this a really comfortable option.
Manufacturers Specs and Feature List
Non-slip base.
Hooks and elastic straps for fastening in place.
Three heat settings.
45-minute timer.
Warms up in just three minutes.
Universal fit.
12 volts.
What We Like
Distributes heat evenly.
Won't move around due to slippage.
Won't overheat.
Comfortable.
Easy installation.
Heats up fast.
What We Don't Like
Fabric isn't breathable.
Thicker than some others, which means more comfort for some but others may not appreciate.
Summary
We think our first option ticks almost every box. It's easy to use, comfortable, functional, and safe. We like that it heats up fast and has a timer, and that it won't slip and slide around on your seat. If you're looking for an overall winner with great value, this may be just the ticket.
Want to know more? This link should provide all the additional information you need:
Kingleting Heated Seat Cushion
Our next temperature controller is one of the more costly on our list, but you can instantly see why. This one is less bulky and fits your car seat like a glove, it may even feel like it's not there at all! Whether it's a regular vehicle, SUV, or RV, the Kingleting heated seat covers fits them all.
The company prides itself on the fit, which is hand-tailored to provide a really sleek finish. It also has a micro-beaded, non-slip underside, which means we don't have to worry about slippage. What's more, it's easy to install by simply hooking it to the bottom of the seat and locking it together behind the headrest.
This cover reaches the desired temperature in just one minute and goes up to a really high temperature of 140 degrees Fahrenheit.
Like the Sojoy option, it turns off automatically after a certain time to prevent overheating. However, this it has the choice of three different shut-off times or no time limit at all. It's specifically designed to regulate its own temperature, so it doesn't overheat. This means you're able to leave it on throughout the entirety of a long journey.
On purchase, you get the added bonus of a two-in-one cigarette lighter plug, so you can connect two of these at once. This means both the driver and passenger can stay nice and cozy during travel if you were to buy two!
Manufacturers Specs and Feature List
12 volts.
Heats in just one minute.
Three temperature and timing options.
Won't overheat.
Universal fit.
Two-in-one plug.
What We Like
Fits almost every vehicle, including larger ones.
Attractive, tailored fit.
Non-slip.
Numerous temperature and time options for a really versatile experience.
Comes with a double cigarette lighter plug.
What We Don't Like
Disabling the automatic timer could lead to overheating.
Summary
This snazzy option is ideal for anyone on the hunt for a sleeker, less obtrusive option than many other products. With a number of settings to choose from and a dual cigarette lighter connection, the Kingleting cushion is great for a couple looking to take a road trip in winter.
Are you interested in finding out more? Well, you'll find all the answers at this link:
Audew Heated Seat Cushion
Looks aren't everything, and if you want a budget option, aesthetics is something you may have to forfeit. That said, that doesn't mean you'll also have to give up on functionality. This is where the Audew heated seat cushion comes in.
It has a plain but practical non-slip surface, which puts safety first. It also boasts a breathable, composite fiber material and flame retardant sponge within the layers to prevent overheating.
This, coupled with the UL approved wiring, further reassures us of its safety. So, even when the heated seat cover warms to its maximum 150 degrees Fahrenheit, you don't need to worry about safety.
With an evenly distributed heat mechanism, which takes just two minutes to reach full temperature, you'll be toasty in no time. Also, the universal fit means you can take this with you anywhere, even if you're renting a car. The heat protected cigarette-lighter plug makes this product user-friendly.
Finally, the installation: simply slip the seat cover over the seat and tighten the elastic straps if necessary.
Manufacturers Specs and Feature List
1-year guarantee.
12 volts.
Even heat distribution.
Breathable material.
Elastic straps.
Anti-slip friction.
High or low heat choices.
Safety-approved wiring.
What We Like
No risk of overheating.
Will fit almost any vehicle.
Heats up quickly.
Safe.
Comfortable.
Easy to install.
What We Don't Like
Quite bulky.
Not a particularly attractive design.
Summary
That was our final temperature-control choice. We like this one for its functionality, and it's budget-friendly, too. It also has a number of temperature options and puts safety first. It's a bit bulkier than the other two temperature-controlled covers we looked at, but that's not a huge drawback for many people.
To find out a little more about the Audew heated seat cover, simply follow this link:
With a Massaging Function
Gideon Heated Vibrating Seat Cushion
One great way a heated car seat cover can help you out is by relieving any aches and pains you may have in your back. Our first massaging option does just that, warming up your muscles and penetrating them deeply, to help remove any nasty knots.
With an optional heat setting, this is a versatile change to your average heated car seat cover. The variety of eight different patterns and eight vibrating motors allows you to tailor the massage to suit your needs.
What makes this heated cover stand out from the others we've seen is the control panel, which has an illuminated screen. Even in the dark, you can adjust the massage mode or turn on the heat.
This product is also foldable, storable, and easily transportable for use in your car, home or office. Simply secure it to any chair and then relax, as your tension is vibrated away.
What's more, there's no need to concern yourself over accidentally leaving the heat on. This warming cover has a shut-off time, which automatically deactivates the heat after 30 minutes of use.
Manufacturers Specs and Feature List
LCD display control screen attached via a cord.
Vehicle DC and AC adapter plugs are included.
Eight massage options.
Eight massage points.
Optional heat.
Shuts off automatically after 30 minutes.
What We Like
Easy to use.
Powerful.
Easy storage and transport.
Relieves back, thigh, and shoulder pain.
The option of heat to soothe your muscles even further.
Versatile and targets any pain you have wherever you are.
What We Don't Like
Heat doesn't radiate out of every section, so is unevenly distributed.
Very sturdy, so perhaps not super comfortable.
Summary
It seems we're off to a great start with our first of the best massaging heated covers. This product has an array of modes, and the option of heat, so targets the muscles you feel need attention. Whether you're at home, in the office, or in the car, this can help ease your aches and pains after sitting for a long day.
I'm sure you'll want to get to know the Gideon vibrating cushion a little more. To dive in further, click this link:
Five S Fs8812 – Motor Vibration Massager Seat Cushion
Our next heated massaging cover, from Five Star Inc, has ten motors that vibrate to suit all your massage needs. Not only does it target your shoulders, thighs, and back, but also your neck—often a very pesky area when it comes to aches and pains.
This product has the option of four massage programs and three varied speed settings, which means you can adjust it to suit different tastes. Add this to the soothing, low heat in the lower back area, and you'll become a lot more relaxed in no time.
It has four zoned areas so that you can target your upper back, middle back, lower back, or thighs. This allows you to pinpoint the massage where you want it most – you know best, after all.
Pairing all of this with a comprehensive control panel, this massage seat is feature-rich and easy to use. It's also transportable and versatile, with multiple adapters so that it can be plugged in anywhere. If you need an on-the-go pick me up during the day or night, this cover will do the trick.
What we particularly like is the comfort level provided. This cover molds to the shape of any seat or chair thanks to its thin, form-fitting design which makes it a little more comfortable than our previous option.
Manufacturers Specs and Feature List
10 vibrating massage points.
Three massage speeds.
Four massage programs.
Three-year warranty.
Car adapter and AC adapter included.
Shuts down automatically after 30 minutes.
What We Like
Comfortable.
User-friendly.
Can move it from place to place easily.
Comprehensive control panel.
Can massage many areas, even the neck.
Molds to the seat so it looks sleek and almost invisible.
What We Don't Like
The heat is low, so don't purchase if you're looking for something with a higher temperature setting.
The heat is not evenly distributed across the entire cushion.
Summary
The Five Star heated massager cushion is a really comfortable option, which targets almost every muscle area in the back of your body, including shoulders and neck. If you want to be relaxed at home, work, or in your car, you have the option due to its versatility. Simply target the required muscle zone, and you'll be on your way.
Follow this link to find out more:
Relaxzen 6-Motor Massage Seat Cushion With Heat
Our final massaging car cushion is another option which molds and fits to wherever it's placed for optimal comfort. Simply strap the soft black polyester cover around the middle of the chair and you're good to go.
The Relaxzen has a super user-friendly control panel, which may not look the most up-to-date but really does the job. With six massage motors, three speeds, and the ability to focus on your upper or lower back and thighs, you can achieve zen wherever you are.
What we like about this product is it includes a little pouch just for the controller. This means you don't have to worry about it getting in the way when you're driving, and it's always easily accessible.
Despite the slow heat-up time of seven minutes, this product produces a lovely 124-degrees Fahrenheit heat, which helps to relax your muscles as they're massaged. What's more, the multiple plug adapters mean it can be used in almost any location.
Manufacturers Specs and Feature List
Heat delivered to the mid back area.
Six vibrating massage motors.
Three massage speeds.
Control pad and pouch.
DC and AC adapter.
What We Like
Comfortable.
Sleek-looking.
Versatile control options.
Control pad pouch so it doesn't get lost.
Securely straps onto the seat.
Can be used in numerous settings.
What We Don't Like
Heat is not evenly distributed across the entire cover.
It doesn't heat up fully until seven minutes into use.
Summary
That's our last massaging seat cover option for you to choose from. We like the fact it can reach up to 124 degrees but are a little put out by the time it takes to arrive at that temperature. That said, it makes up for its lack of heat with the massaging options, which are surprisingly powerful.
Do you want to learn more? Click this link, to be directed to more information and the latest prices:
Other Options Worth Considering
Wagan In9438-2 12v Heated Seat Cushion
We really love this cushion for its super soft feel, which provides optimal comfort when you're driving. To add to this comfortable experience, the lumbar support helps to keep your posture just right to avoid any back issues. Also, the thin material molds to your vehicle, so you'll barely feel it when you are driving.
Just fasten it around the middle of the seat with the attached straps, and it will easily secure in place. Then, the evenly distributed heat will warm up to 114 degrees Fahrenheit, keeping you toasty during those colder months.
The control panel is easy to use, with just three settings of high, low, and off. With the DC plug included and optional AC adapter available, you can plug it in just about anywhere you'd like to sit.
Manufacturers Specs and Feature List
12 volts.
Velour polyester material.
Elastic straps with clasps.
User-friendly control panel.
AC and DC power (AC adapter available separately).
One-year limited warranty.
Two color options: gray or black.
What We Like
Heating is evenly distributed.
Can be plugged in anywhere.
Easy-to-use settings.
Comfortable and soft.
Straps onto your seat securely.
Provides lumbar support.
What We Don't Like
Low temperature compared to other options.
AC plug must be purchased separately.
No timer.
Summary
This is probably our most comfortable option of the lot. It's super soft and provides a warm and comfortable seat when you most need it. Simple to use and great for most environments, you can get a warm, cozy feel, wherever you are. We also like the fact you can choose between two different colors.
However, if you want to use this cushion in the home or office, you'll need to pay extra, as the AC adapter isn't included in this package.
Zone Tech Heated Car Seat Cushion
This option is somewhat different from the last products because it's just a pad for the bottom area of your seat and has no back padding. All you need to do is tuck the straps in to secure it into place, and it'll heat you from the bottom up (literally) on a cold, wintery day.
It'll keep your bum nice and toasty, and the fireproof, layered design means there's no risk of it overheating. Couple that with the 30-60 minute timer and there really is no need to be concerned about safety. Made with durable stitching and comfortable, thick fabric, it should last for years to come.
Just plug it into the cigarette lighter socket, and adjust the temperature using the up and down control buttons, to reach a lovely top heat of 150 degrees Fahrenheit in just minutes. It's universal so is made to fit all vehicles, is durable so will last through extended use, so you can enjoy it's soothing heat for years to come, even if you upgrade your current ride.
The unique design of this cushion means that once it's attached to your seat you can simply flip it up to warm your back, instead of your bottom. That said, considering it comes in a two-pack, you could use both to create a back and bottom cushion. This makes it a really versatile option.
Manufacturers Specs and Feature List
12 volt dc cigarette lighter adapter.
Durable fabric.
Fits every car.
Temperature control panel.
Two-pack.
Fireproof.
30-60 minute automatic timer.
What We Like
Versatile.
Comfortable.
Durable.
Safe.
Secure straps.
Heats to a nice temperature.
What We Don't Like
May slide around the seat, causing distractions.
Unless you have a dual adapter for the lighter plug, you can't heat both cushions at the same time.
Summary
Although this product may be quite different from the others, it could be just the one for you. Simply double it up for extra coziness, or share the two-pack with your fellow passenger to keep everyone comfy.
We really like this two-pack from Zone Tech but recommended you also purchase an adapter or splitter so that you can use both covers at the same time from the same power output in your car.
Want to learn more? Well, look no further, click this link:
Snailax Seat Cushion
Last but certainly not least is the Snailax seat cushion which doesn't just heat you up in winter but also cools you down during the summer. How is this possible?
Well, first off the cooling and ventilation layers, with a 3D-mesh middle layer between them, make this a highly breathable option. Then, an intake fan can bring in air at two different speeds, producing a cool airflow throughout the entire seat cushion.
This means you stay cool and dry when needed, through the removal of excess moisture on your skin.
Alternatively, when it comes to heating, the built-in heat pads expel warmth to keep you feeling relaxed and warm during colder seasons when the multiple, breathable layers protect the product from overheating. This is further aided by the 30-minute shut-off time, which means there's no risk of accidentally leaving it turned on for too long.
Fitting almost every car, including larger vehicles, such and buses, and boats, you can take this multi-purpose product anywhere on your travels.
Manufacturers Specs and Feature List
Two-year warranty.
Works with 12-volt power outlets as well as 24 volts.
Heating and cooling system.
Car and home adapters included.
Universal fit.
What We Like
Durable and pressure-resistant.
Non-slip, micro-beaded base.
Secure straps.
Versatile, keeping you either hot or cold, as needed.
Easy to install.
Simple to use.
What We Don't Like
Uneven heat distribution.
The seat is very padded and will raise your sitting position somewhat.
Summary
This has to be our most unique option of the lot, as it's not every product that can keep you warm in winter and also extra cool on a warm summer's day. The Snailax cushion seems to have it all, including safety, durability, warmth, coolness, and comfort.
Interested to discover more about the hot and cold seat cushion? Click this link for more information:
Final Thoughts
In this article, we've talked through the risks and benefits of the best heated car seat covers, as well as going over what you should look for before you make a purchase. Then, we provided our favorites for your perusal.
Now that we've gone through all the need-to-know details about these products, it's down to you to decide which one is the next vehicle accessory for you. We've done all of the hard work, so all you need to do is choose your favorite.
If you have any questions about heated car seat covers, we're happy to help, so please do comment below. We'd also love to hear from you if you have anything more to add or would like to recommend a heated car seat cover personally.
Happy driving!