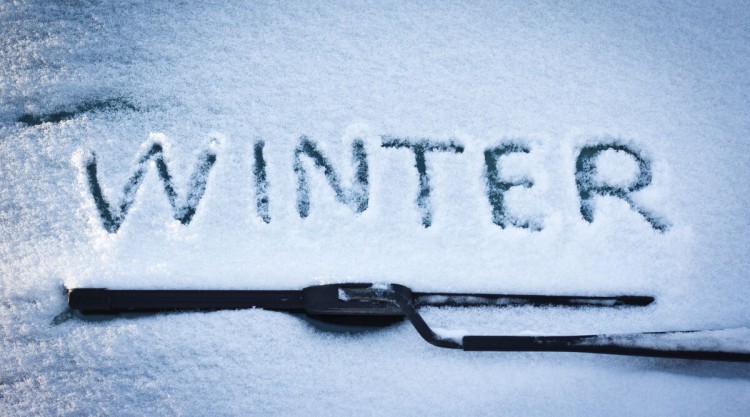 When inclement weather strikes, your risk of getting into an accident goes up because rain, snow, and ice can limit your visibility on the road.
If you live in a region prone to harsh winters, it's important that you are prepared. This means making sure that your windshield wipers are in good shape. If your windshield wipers aren't working, that's going to be a huge problem!
In this article, we've rounded up and reviewed some of the best winter wiper blades for you to choose from. You'll learn how they are different from summer and all-weather wipers, and we'll also tell you what you should know and look out for when shopping for some for your car.
Quick Links to Our Top Recommendations for Best Wiper Blades for Winter
Note: Clicking the above links will take you to further information, current prices, and customer reviews on Amazon.
Best Winter Wiper Blades – A Detailed Look at Our Top Recommendations
Now that you have all the information you need, you're ready to start shopping. We've compiled a list of our top recommended brands below for your convenience.
Bosch ICON Wiper Blade, up to 40% Longer Life
These versatile all-weather units are built to last. The rubber is designed to be heat resistant and hold up against ozone deterioration. They're also rated for extreme weather performance, meaning they're appropriate for winter, too. Shielded tension springs also guarantee flexibility in frigid weather.
One of the advantages of the Bosch ICON wiper blade is broad compatibility. You can purchase one for beam setups or a set of two if you have traditional wipers. The arm types covered include everything from pinch tap to top lock. Two hook adapters are also included.
Another benefit to this product is the silent operation, which comes courtesy of the tension spring in the spine. These blades will appeal to you if chattering, squeaking, or other noises from your wipers set you on edge.
The ICON wipers are a good choice for drivers who are frequently on the highway. The asymmetric spoiler allows for uniform pressure. This helps to keep the rod (or rods) pressed against your glass even when wind pressure increases at rapid speeds.
Features and Specifications
Available as a pack of one or a set of two.
Beam style.
Includes hook adapter (9 by 3 mm and 9 by 4 mm).
Lock types covered: top-lock (19 mm), side lock (20 mm), Valeo top lock, and pinch tap.
All-weather performance.
What We Like
Suitable for a range of vehicles.
Works well at high speeds.
Sleek design.
Quiet operation.
Easy installation.
Durable and longer lasting than most rubber wiper blades.
Resist heat.
What We Don't Like
Some users noticed streaking after rain.
Michelin Stealth Hybrid Windshield Wiper Blade With Smart Flex Design
These hybrid wipers by Michelin are potent weapons against moisture. They're great for those of you living in areas that get hit with heavy rainfall. They're also resistant to wind lift. Whether it's storming hard or you're driving fast, the blades should stay firmly against your glass.
You won't have to deal with a streaky windshield once the rain has stopped, either. A big advantage to these units is that they'll leave your glass crystal clear. This is due to the patented Smart-Flex technology design. As with traditional blades, each rod has pressure points for a more uniform wiping action.
They're built to adapt to your windshield whether it's curved or flat. Combined with multiple adaptors to fit different locks, they have a greater compatibility range. The connector system is made to be user-friendly for quick installation and removal. Aside from the included instructions, the Michelin website has videos to clarify the process for you.
Since these wipers are all-weather, they're made to last you year-round. The rubber is treated to be UV-resistant to survive the hot summer months. According to Michelin, these units are durability tested to last for over one million wipes. This should get you through at least a few seasons of rough weather!
Features and Specifications
One per package.
Hybrid type.
All-weather performance.
Adaptors are available for different locks.
UV-coated rubber.
What We Like
Covered to avoid jamming.
Adapt to your windshield shape.
Remove moisture without streaks.
Ideal for areas with heavy rainfall.
Stay secure at high speeds.
Long-lasting and durable.
Reputable manufacturer.
What We Don't Like
Some users experienced poor performance in snowy conditions.
A few users had difficulty understanding the included instructions.
Michelin Stealth Ultra Windshield Wiper Blade With Smart Technology
The Stealth Ultra wiper blades combine the best features of traditional and beam models. Each rod is protected with a hard, segmented cover, providing the uniform pressure that beams are renowned for.
At the same time, the interior framework is based on traditional models. Smart hinge joints towards the bottom of the rod help it to adapt to curved or flat surfaces. The second mechanism makes use of Michelin's Smart-Flex technology to prevent the blade tip from lifting off.
Finally, the tip is built with independent suspension. This is another component to keep the entire wiper blade in contact with your glass at all times – great if you're tired of the top of your windshield getting less action than the middle and bottom.
The premium rubber is coated to prevent noisy dragging against your glass. All of these facets work together to give you clear visibility without noise or chattering. As with the Stealth models we've reviewed, they come with multiple adaptors to fit a variety of locks.
Features and Specifications
One per package.
Hybrid type.
All-weather performance.
Adaptors are available for different locks.
What We Like
Durable and long-lasting.
Innovative design.
Reputable manufacturer.
Even grip from tip to base.
Covered to protect against snow and ice.
Quiet operation.
Adapts to curved and flat windshields.
Appropriate for year-round performance.
What We Don't Like
Some users reported difficulty understanding the included instructions.
Aero Premium all-Season Windshield Wiper Blades
These all-season blades are made to cope with extreme weather on either end of the scale. They're rated to withstand temperatures as low as -40 degrees Fahrenheit and as high as 158 degrees. This makes them an excellent choice for car owners in regions that experience brutal summers as well as bitter winters.
Aero's wipers are made with OEM (Original Equipment Manufacturer) quality, so they're a great alternative to shelling out extra cash for the originals from your vehicle manufacturer. You also get a six-month warranty.
The rubber wiping edge has a precision-cut design to wipe off debris and moisture while avoiding friction. Dual-tension springs and an outer plastic backing apply pressure while staying flexible in the heat and the cold. They'll operate in silence without dragging, lifting, or streaking.
The standout feature of these AERO wiper blades is consistent performance. They tackle heavy sleet and snow just as well as light rainfall, which isn't always the case with other wiper blades. Regardless of the severity of your winters, you can rest assured that they'll hold up to the challenge.
An added benefit is the simplicity of the connector mechanism. You won't need to watch videos or pore over an instruction manual for installation. Open the cover on the back, snap the hook into place, and close it again – easy! This is practical for those of you who are inexperienced when it comes to automotive maintenance.
Features and Specifications
Available as a set of two.
All-weather performance.
Beam type.
Hook connector with two adaptors (8.7 by 9 mm, and 9 by 11 mm).
Tolerates temperatures from -40 degrees to 158 degrees Fahrenheit.
Six-month warranty.
What We Like
OEM quality.
Warranty included.
Temperature resistant.
Effortless installation.
Streak-free operation.
No squeaking.
Effective on snow, ice, and sleet.
Prompt customer support.
What We Don't Like
Some users have reported connector issues, such as a weakening or breaking off with time.
Rain-X 26 Inch Beam
These premium wiper blades are made to grip your glass no matter what it's exposed to. Remember that strong pressure equals clearer glass and more force to wipe debris away.
An aerodynamic spoiler is built into each rod to prevent wind lift, and the blade is constructed of graphite-coated rubber for smooth, frictionless wiping.
To ensure base-to-tip stability, the shape of the wiper arms is contoured. This will keep the upper portions of your windshield clear. As with the spoiler and the graphite-edged blade, the contour also works to avoid dragging and chattering, so you shouldn't hear any irritating squeaks or clunks at any speed.
Another positive feature is the level of clarity you'll get. There won't be any streaks left behind to interfere with your line of sight when it rains. The build is heavy enough to push thick snow and sleet off without leaving annoying smears. You'll also get a 90-day warranty, which is always a plus with any automotive product.
Features and Specifications
Available as a package of one or five.
Also available in nine other lengths.
Beam-style blade.
Covered design.
Built with an aerodynamic spoiler.
Pre-installed small J-hook adaptor.
Includes adaptors for large J-hook, bayonet, side pin, PTB and L&L locks.
90-day warranty.
What We Like
Compatible with most vehicles.
Warranty included.
Synthetic rubber withstands extreme heat and cold.
Graphite-coated edge for silent, smooth operation.
Spoiler fights wind lift.
Firm grip.
Powerful swiping action.
Quiet operation.
What We Don't Like
Bulky appearance may not appeal to everyone.
Some users have reported a short lifespan under the harshest conditions.
Anco 30-11 Winter Wiper Blade
Anco's sturdily built units are a good choice for those of you who want winter-specific wipers. Every aspect of these beam wipers is made with winter conditions in mind. They're also resistant to corrosion to last you for more than one winter. This is also a plus when it comes to storage: you won't have to worry about stiff blades after months in the garage.
Each blade is fully enclosed in a rubber casing. This hardy rubber will resist freezing, cracking, and tearing. The joints and other internal workings will be protected from moisture. There's no risk of jamming with heavy snowfall or slush.
The blade edge is built with DuraKlear rubber. As you may have guessed from the name, this substance works to prevent streaks. It also grips strongly to your glass for consistent, smooth wiping. It's treated to keep it flexible in below-freezing temperatures.
Another benefit is the simple installation process. Since you're going to have to remove and reattach them once a year, you don't want to be frustrated. The patented KwikConnect system will suit users of any experience level. You'll know the job is done when you hear a loud click.
Features and Specifications
Available as one or five per package, depending on length.
Beam type.
Suitable for pin-style or hook locks.
Covered design.
Corrosion resistant.
Freeze resistant.
What We Like
Constructed specifically for winter.
Simple to install and remove.
Won't freeze.
Sturdy build.
Protected against rust.
Stay flexible.
Long-lasting and durable.
Won't jam up.
What We Don't Like
Some users reported receiving defective blades, with streaking or breaking occurring shortly after installation.
Limited compatibility (two lock systems only).
Trico Ice Extreme Winter Wiper Blade
These beam blades come in 12 lengths with five lock adaptors available. The flexible contour means the blade will hug curved and flat windshields alike. The rubber edge is thick enough to push thick snow off your glass as quickly as it falls. It's also effective on slush and heavy rainfall.
You won't have to squint through streaks either, the flexible grip will get all debris and moisture off your glass without missing spots. The rubber shouldn't crack or otherwise deteriorate in freezing weather. It stays soft and pliable, which means quiet wiping with no squeaks or chattering.
Each rod is armored to shield it against the elements. This rugged cover will keep your wipers from stiffening or jamming up. It will also keep the edge firmly pressed against your windshield at all speeds.
Some users have kept these units on during the summer months, too. You may find they're just as effective at clearing bugs off your windshield as snow.
Features and Specifications
One per package.
Five lock adaptors available.
12 lengths.
Beam type.
Covered design.
Freeze resistant.
Teflon coating.
What We Like
Sleek appearance.
Detailed installation guidelines.
Winter-specific construction.
No streaks.
Armored construction.
Noiseless operation.
Clear heavy snow and slush.
Wide compatibility.
Resilient and durable.
What We Don't Like
Some users reported poor performance when the speed was set higher.
Other users experienced chattering when driving at high speeds.
Winter Wiper Blades: How Are They Different to All-Weather or Summer Ones?
You've probably seen wipers sold according to their seasonal purpose. So, what separates winter windshield wipers from their summer and all-weather counterparts?
The answer is simple: design and construction. Each version is built with certain weather conditions in mind.
All-Weather Wiper Blades
As the name suggests, these types are supposed to do their job the whole year round. The main benefit to all-weather blades is that you shouldn't have to change them every autumn and spring.
They may wear down faster as they don't get a "break" like seasonal models do. For this reason, all-weather blades are best for those of you living in temperate regions.
Summer Wiper Blades
The worst weather you're going to get during the summer months is rainfall. A lighter, slimmer build is enough to handle that. In most cases, they're also appropriate for spring and autumn.
The rubber coating is going to be light rather than bulky, as are the frames. The rubber is treated so it won't crack or grow brittle when exposed to sunlight. Otherwise, they are rather useless when a storm hits, or you want to clean your windshield.
Winter Winter Blades
You put on your winter tires well before the first snowfall, right? There's no reason why you shouldn't winterize your wipers too. In fact, around 70 percent of accidental deaths occur on wintery roads.
Winter blades are created to be hard-wearing and sturdy in all respects. Think of what the average winter entails: snow, sleet, wind, and even hail. Not to mention temperatures that can plummet to well below freezing.
To perform in these harsh conditions, all the internal mechanisms are shielded with a cover. Otherwise, snow could accumulate and cause the whole system to jam up. A thick cover also makes for a sturdy, heavy-duty frame. Frozen water (snow, sleet, etc.) is heavier and requires more force to clear it off your glass.
The rubber components are typically made from tough synthetic compounds such as silicone or Teflon. Each rod has to stay flexible without tearing or cracking in the cold.
This is why keeping your summer wipers on after autumn isn't the best idea. Unless you have mild winters, you're going to end up with ineffective blades when you need them most.
You can expect silicone wiper blades to last a lot longer than basic rubber models, but you can also expect to pay a lot more.
How Do Windshield Wipers Work?
You've probably never given much thought to how these units work. But it's always handy to have a basic understanding of the crucial parts of your vehicle. With that in mind, let's go over the mechanism.
To begin with, the wipers themselves are connected to an arm. A lock is what keeps the rods securely in place, so they don't fly off. There are many types of wiper arm locks: a few examples include hooks, bayonets, and side posts. The exact type is specific to the make and model of your car.
It takes a lot of force to keep the rods in motion. They have to be able to swipe across the glass without getting stuck on debris or the windshield itself. There's also wind pressure to resist when you're driving at high speeds.
Power to the arm is provided by a worm gear and an electric motor. A worm gear consists of a wheel and a revolving cylinder, with the latter being the so-called worm.
The motor powers the worm gear, which in turn moves the rods back and forth. This can be in an arc, where each wiper is attached to an arm, or through a single arm retracting and extending. It all depends on the setup.
Intermittent wiping on slower settings is controlled by the motor. On higher settings, the motor stays on almost continuously. Note that this is a simplified explanation of the whole process.
The wiping pattern and mechanism will depend on the exact type, which you'll learn more about shortly.
Is It Essential to Use Winter Blades?
Yes, it's highly recommended to use winter blades in certain locations.
If you rarely see temperatures below 40 or 50 degrees Fahrenheit, you probably don't need them, but if you've come to expect months of snow and ice, make the purchase. You don't want to get stuck on the road in a snowstorm with broken wipers.
The National Highway Traffic Safety Administration (NHTSA) suggests using heavy-duty blades in the winter. Remember that clear visibility is critical for safe driving in rough conditions.
Types of Wiper Blades
There are three broad classifications of wipers. This includes traditional, beam, and hybrid.
Additional features can vary based on the manufacturer. For example, certain brands can heat up to help combat ice. Some include tiny brushes for better cleaning.
Traditional Vs. Beam
Traditional models are the type we're most familiar with. They're attached to a metal framework and consist of two separate rods. Each blade has multiple claws (or pressure points) inside it. This allows for even pressure and a smooth wiping motion. The individual rods move in a predetermined arc back and forth.
Beams were invented fairly recently to compensate for the curved windshields of modern cars. They have a solid spine for increased pressure, which translates to improved wiping action. This also keeps the rod firmly against the glass even when you're driving at high speeds.
The downside is that they're usually more expensive than traditional builds. If you have an older vehicle, beams may not be suitable.
Hybrid Blades
Hybrids are a mix of traditional and beam types of wipers. They can have a framework with pressure points, but with a more aerodynamic, beam-like construction.
When Do Wiper Blades Need Replacing?
You should be aware of the warning signs showing your blades need to be replaced. Take a few minutes to inspect them every so often. You'll be checking for the following signs:
Visible Rubber Damage
Worn-out rubber is bad news when it comes to performance. Cracked, split, or broken rubber can't be repaired. Natural wear and tear, misuse, or environmental factors such as UV light could be the culprit.
If visible rubber damage is combined with any of the other symptoms we've mentioned, it's time for a replacement.
Streaky Glass
Does your windshield look dirtier than before you turned your wipers on? The rubber may be too old to provide even pressure. You can try cleaning off the edges first. If you don't see an improvement, they're ready to be trashed.
Bending of the Mechanism
Once the frames (or spine) of the rods are distorted, your wipers are done. The bent portion won't reach your windshield, making the whole unit useless.
Chattering Sounds
It's normal to hear the occasional squeak. Blades that consistently make noise aren't wiping as they should.
Sporadic contact with your windshield is what causes that unpleasant and grating racket. This can be a result of damaged rubber, bent frames, or both. Either way, it's time for replacement units.
Bouncing or Irregular Movement
If you're seeing unusual movement, you may have a problem with one or more of the internal mechanisms, such as the arm.
This could be the case if everything looks fine externally, but the rods continue to bounce. Consult with your mechanic if you can't get to the bottom of it. One broken component can compromise the rest of the system.
What to Look for When Buying Winter Wiper Blades
There are a few things to consider before you buy new wiper blades. Remember that the criteria for winter wipers are distinct from other types.
Make Sure They Fit Your Car!
As with most automotive products and parts, compatibility is key. The wrong models won't fit and will have to be returned.
Ensure that the wipers you're looking at suit your vehicle's make and model. The fixings, length, and other facets can differ dramatically and are far from universal.
Fortunately, this doesn't have to be a chore. You'll be able to use a simple drop-down menu on Amazon to see if they'll fit.
Covered Frame
Remember that the framework can be open or covered. Since you're looking for blades to withstand the winter, you want everything to be covered. The inner workings, such as the springs, must be protected against ice and snow.
A Quality and Respected Brand
Quality must be a priority in your deliberations. You want your wipers to last for more than a few weeks or a single winter. It's preferable to buy a product that comes from a reputable manufacturer. Sound construction means enhanced performance and a longer lifespan.
Installation Process
Is the installation process tricky? Are there clear instructions included?
This may be a concern for those of you who are less experienced in automotive matters. But remember, if you don't want to install your new units yourself, you can always ask a handy friend or hire a professional.
Conclusion
Our wipers play a vital role in driving safely when the winter weather turns nasty. You shouldn't underestimate the value of high-quality, well-constructed blades.
They also contribute towards keeping your glass looking good. Nobody wants a streaky, smeared windshield; that can really detract from a car that would otherwise be considered pristine.
Among the wipers we've reviewed, one product stands out for us as the best winter wiper blades. The Bosch ICON wiper blades are rated for all seasons, work quietly, and will grip your windshield no matter how windy it gets. They're also compatible with many makes and models of vehicle.
If you have any questions or comments for us, please leave a comment. We appreciate your feedback, and we look forward to responding to all of our readers!