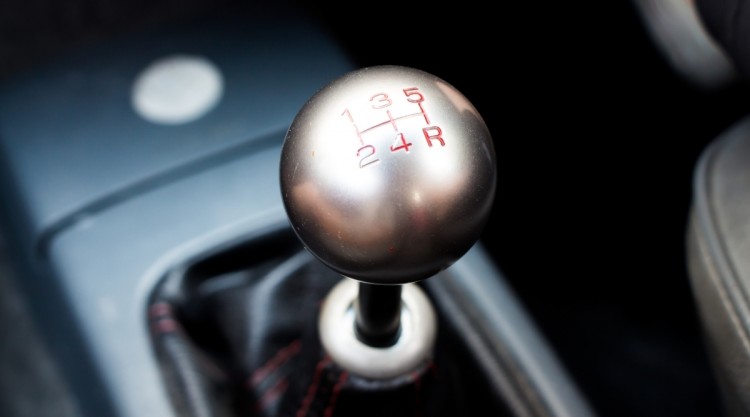 Shift knobs tend to be one of those vehicle accessories that blend in and don't get much notice. However, upgrading to an aftermarket model can bring various worthwhile benefits, such as improving the aesthetics of your vehicle's interior and making gear changes a lot smoother.
In this article, we'll let you know what these vehicle accessories do, how to use them, and why you might need a new shift knob. Before that, however, we'll introduce you to a selection of the best shift knobs on the market to let you get a feel for what's available.
Quick Links to Our Top Recommendations for Best Shift Knobs
Note: Clicking the above links will take you to further information, current prices and customer reviews on Amazon.
Best Shift Knob – An In-Depth Look at Our Top Recommendations
Let's take a close look at some of the best shift knobs on the market for both manual and automatic transmission vehicles. To help you choose the one that is best for you, we've included a discussion of their top features and some shortcomings.
Mishimoto Mmsk-Bk Weighted Shift Knob
Looking for the perfect factory shift knob upgrade? If so, the Mishimoto weighted shift knob may be an excellent choice for you. As the name suggests, it's a weighted knob. It provides optimal performance allowing you to change between gears with ease.
The aluminum exterior finish creates a smooth grip to enhance your driving experience. Additionally, the package comes with three adapters to ensure you get the perfect fit for your vehicle. You have the option of choosing between black and silver to complement your vehicle's interior.
Features and Specifications
Weight: 12.8 ounces.
Overall Height: 3.42 inches.
Diameter: 1.23 inches.
Fitment: M8 x 1.25, M10 x 1.5, M12 x 1.25.
Material: Aluminum.
Package includes: Shifter and 3 adapters.
What We Like
Signature 'M' logo for added flair.
More than one color available.
Lifetime warranty.
Extra adapters to widen your scope.
What We Don't Like
Adapters are made from plastic which may mean a shorter lifespan.
Gear pattern is not etched on the top.
Summary
This trendy and weighted knob is designed to offer a great grip and better gear engagement. It should work well on most Japanese manual transmission vehicles, such as Honda, Toyota, and others.
If you would like to know more about this shifter, click here:
Kei Project Dragon Ball Z
As far as aesthetics go, this one is simply stunning. It will captivate all who see it and give your car a distinctive edge. Its lightweight and spherical design allows it to fit into your hands giving you greater shifting ability and added comfort.
The shifter is made from high-quality and durable acrylic. The manufacturers provide stainless steel adapters to help ensure a perfect fit.
Zero modification is required, you just take it out of the package and onto your shift lever. This one is the perfect gift for Dragon Ball Z lovers and will fit a wide variety of manual vehicles.
Features and Specifications
Weight: 5 ounces.
Overall Height: Unspecified.
Diameter: 53mm.
Fitment: M8 x 1.25M, M1 x 1.25, M10 x 1.50, or M12 x 1.25.
Material: Acrylic.
Package includes: Shifter, 3 adapters, and lock nut.
What We Like
Eye-catching design.
Doesn't overheat.
Universal fit.
What We Don't Like
Has a tendency to come loose on occasion.
Summary
This shifter is a must-have for Dragon Ball enthusiasts looking for charm and a great performance on their manual transmission.
To get the latest info on this product including the prices, click here:
Modifystreet Fatboy Weighted Shift Knob Style 5-Speed
This sleek-looking shifter offers the ultimate solution as far as universal application is concerned. It is designed to suit automatic or manual transmission Japanese and American-made cars. The shifter comes with an adapter, but if your vehicle's thread is M12 x 1.25, you won't need to use it.
Made from high-quality stainless steel with a gunmetal finish and carbon fiber handle, this product is all about strength and durability. It also packs a punch performance-wise – a key factor in making it one of our favorite aftermarket shift knobs.
Features and Specifications
Weight: 0.85 pounds.
Height/Diameter: 5 inches x 1.5 inches.
Fitment for Manual: M8 x 1.25, M10 x 1.25, M10 x 1.5M12 x 1.25.
Fitment for Automatic: M8 x 1.25, M10 x 1.25, M10 x 1.5 or M12 x 1.25 round thread
Material: Stainless Steel with carbon fiber handle.
Package includes: Shifter and 3 adapters.
What We Like
Works with both manual and automatic transmission cars.
Sturdy and durable.
Ultimate universal application.
What We Don't Like
Doesn't fit some European cars.
Summary
If you're looking for a strong shifter with an excellent grip, this is a great option for you. It also delivers impressive performance on the road.
To know more about this shifter, click here.
Ryanstar Shifter Knob Ball
This solid ball has catchy fiber patterns all over it, giving it a clean and sporty edge. It's made from high-quality plastic and will stay comfortable in your hand even during hot weather.
It's not too heavy and its rounded feel provides a great hold that is crucial for your safety while driving.
This shifter is excellent for manual cars such as Acura, Mazda, Mitsubishi, Honda, Infiniti, Subaru, Scion, and Toyota, among others.
Features and Specifications
Weight: 0.44 pounds.
Overall Height: 2.56 inches.
Diameter: 2.05 inches.
Fitment: 8mm, 10mm, 11mm, 12mm.
Material: Plastic shifter with carbon fiber patterns. Adapters made of rubber.
Package includes: Shifter, 4 adapters, 3 screws and 1 Hex Key.
What We Like
Multiple adapters to choose from.
You can choose between black or red.
Looks cool.
What We Don't Like
It may sit a little low on some vehicles.
Summary
This one may be a good choice for race car drivers. Or for any driver looking for a solid and lightweight shifter that allows them to change gears fast.
For more information on this product, click here:
Samurai Sword Shift Knob by Kei Project
Why not get some of the legendary samurai warrior action with this sword-like knob? Standing 6 inches tall and constructed of solid steel with nickel-plated brass, this katana-shaped shifter oozes strength.
It's covered in a polyester fabric that adds texture and appeal. It also makes gripping the substantial length of the shifter more comfortable. This also helps you to feel like the throw is shortened and shifting gears is much smoother.
Features and Specifications
Weight: 1.1 pounds.
Overall Height: 6 inches.
Fitment: 8 x 1.25, 10 x 1.25, 10 x 1.50, and 12 x 1.25
Material: Solid steel with nickel-plated brass and polyester fabric.
Package includes: Shifter, 3 adapters, and 3 lock nuts.
What We Like
Comes in an array of colors.
Unique design.
Made from durable steel.
What We Don't Like
Fabric may come loose after a while.
Summary
This one is suitable for show cars, sports cars, and anyone looking for something unique.
If you would like to know more about this product, please click here:
Pilot Automotive Pm-2104 44 Six Magnum Six Shooter
This eye-catching knob mimics a six-shooter ammunition cylinder. Its unique look gives it a natural ergonomic grip and will feel good in your hand. It works in cars with manual or automatic transmissions and features a shift lock release for the latter.
The manufacturer made it more interesting by creating a secret stash space within the knob. All you need to do is twist the top to reveal your extra storage space. You no longer have to worry about losing tiny things with this space available.
Being a universal type of knob, it comes with 4 adapters to help you find the one that will fit snugly.
Features and Specifications
Weight: 0.45 pounds.
Dimensions: 25 inches (H) x 2 inches (W) x 3.4 inches (L).
Fitment: 8mm to 12mm.
Material: Plastic.
Package includes: Shifter and 4 adapters.
What We Like
Quality packaging.
Extra storage space.
Comfortable and secure grip.
Suitable for manual and automatic cars.
What We Don't Like
Its durability is questionable.
Summary
This is a great choice for gun enthusiasts. If you're looking for a knob that looks good and feels good, then this just might be the right shifter for you.
To know more about this product, click here:
Big Ant Car Cobra Head
Definitely not for the faint-hearted! This cobra head knob is made from high-quality resin that is chrome colored. When it's not scaring the life out of you, it provides a good grip and is lightweight in your hand.
The cobra's eyes are particularly interesting since they are made of blue LEDs and you can choose a light mode to suit your mood. You can opt for the flashing light, continuous light or slow flashing light. This can look pretty good when you are driving at night.
This knob comes with a full installation kit to get you going in no time. It can make an ideal gift for anyone who is a fan of our slithery friends.
Features and Specifications
Weight: 0.31 pounds.
Dimensions: 7 inches (W) x 3.9 inches (L).
Fitment: 8mm to 12mm.
Material: Plastic.
Package includes: Shifter, 2 rubber adapters, Allen wrench, and screws.
What We Like
Flashing blue or red LED lights.
Really cool design.
Fits most manual transmission vehicles.
What We Don't Like
The design may not appeal to everyone.
Summary
This universal shifter can add a little pizzazz to cars in need of an uplift. To get the latest info on this shifter, click here:
Dewhel Universal Jdm Honda Acura 5 Speed Manual Knob
This sharp-looking gear shift is designed to suit a wide range of Honda and Acura vehicles. It features Type-R style design that provides a comfortable grip, allowing you to engage gears without exerting too much force.
This shifter is made using high-quality aluminum, and the black finish gives it a sleek look. Additionally, the shifting pattern is etched in red, increasing visibility and overall good looks.
Features and Specifications
Weight: 5.6 ounces.
Dimensions: Unspecified.
Fitment: 10mm x 1.5.
Material: High-quality aluminum alloy.
Package includes: Shifter, adapter nuts.
What We Like
Comes in a wide range of colors.
Type-R style for better grip.
Sleek finish.
What We Don't Like
Only compatible with models in the Honda and Acura range.
Summary
Owners of Honda and Acura cars can take advantage of this vehicle-specific shifter designed purposely for their vehicles. To know more about this product, click here:
Spg Outdoors Pistol Grip
This is one of our favorite products when it comes to comfort. The ergonomically designed grip will fit perfectly in your hand giving you a smoother shifting ability.
It is made from solid metal to give you a long lasting-solution. At the same time, its innovatively sleek look and engraved Browning logo will add style to your vehicle's interior.
To make installation easy, the manufacturer provides three adapters of different thread sizes and an installation tool.
Features and Specifications
Weight: 0.79 pounds.
Dimensions: 5 inches by 2.2 inches by 3 inches
Fitment: Unspecified.
Material: Solid metal
Package includes: Shifter, 3 adapters, and installation tool.
What We Like
Comes in black and silver.
Quality packaging to prevent damage.
Ergonomic design for greater control and comfort.
What We Don't Like
This knob can be very hot to the touch in warm weather.
Summary
This unique design is incredibly comfortable and promises to deliver optimally. If you would like the latest info on this shifter, click here:
What Is a Shift Knob?
All cars, whether manual or automatic, have different driving modes for speed and direction. There is usually a stick mechanism where these different options are controlled. A shift knob forms the handle of the stick and is connected to the shift assembly in a vehicle.
It is normally located between the front seats. In some older cars, this may be located next to the steering wheel. It can also be found as far up as the dashboard.
It often features a diagram of the shift pattern used in the gear selection system. This is more likely to be seen in manual transmission cars. It is also known as a gear lever, gear shift, or shifter.
What Is a Shift Knob Used for?
These accessories serve both functional and aesthetic purposes. One reason you might want to customize it is to create a specific look. Another reason is to help guide you as you are driving.
As mentioned earlier, these handles often include the gear pattern which lets the driver know the location of each one. This enables the driver to see the direction the lever should be moved whenever there's a need to make a change.
In most cars, there will be a combination of letters and numbers, each of which has a specific meaning. Let us look at the most common ones to understand what each marking stands for:
P stands for park, used when parking the vehicle.
R is for reverse and is for moving backward.
N stands for neutral and is used when the vehicle is standing still.
D is for drive and is for moving the car forward.
3 stands for third gear and is used when you are increasing your speed.
2 is for 2nd gear and is often used on slippery surfaces or when you need to be slowing down.
1 stands for first gear, or low, and is best used when climbing steep slopes or hauling heavy loads. All movement will start in this lowest gear.
Benefits of an Upgraded Shift Knob
What are the advantages of replacing your original shift knob with a new one? These include practical reasons, such as the diagram mentioned above, and the way it feels in the driver's hand. There are also matters of your personal taste.
Functionality
As we mentioned, some of these will have the layout of the different gears directly displayed. For those who may be newer to driving a manual vehicle, this can provide extremely helpful guidance. If your car has a decorative one that doesn't have these markings, you might be missing this.
Other aftermarket shifters are simply heavier, which makes it easier to change gear by reducing the effort you need to put into operating the lever.
Comfort
This is particularly important when you are driving a manual car as changing gear requires quite a bit of effort, especially on longer drives or heavy, stop-start traffic.
But even when driving an automatic transmission car, you have to switch into different positions when starting, stopping, and parking. Having a comfortable handle makes this a more pleasant experience.
Aesthetic Appeal
A custom-made shift knob will add style and personality to your vehicle's interior.
Maybe you want a colorful one that matches your upholstery? Or do you just want to add some interest?
From humorous to luxury knobs, there are many designs and finishes to choose from.
What to Consider When Buying a Shift Knob
Buying any aftermarket product requires you to know what you're looking for. Here are some of the things you should keep in mind when purchasing this type of accessory for your vehicle.
Manual Vs. Automatic Car
Is your vehicle manual or automatic? These shifting accessories differ depending on the type of transmission as well as the makes and models of the vehicles. Manual gear shifts usually have the shifting pattern etched at the top. Some may even feature a shift boot that conceals the H-grid where the knob fits into.
An automatic shift knob won't have the shift pattern etched onto it, and won't come with a shift boot either.
Buying a replacement shift knob that isn't compatible with your own vehicle is a waste of money, so take care when buying!
The Right Fit
Does your vehicle require a specific knob or can you use a universal gear shift? Many aftermarket knobs are universal and fit most shift levers. In most cases, however, they still require the use of an adapter in order to fit correctly.
A knob may look like everything you've ever wanted. But if it's not compatible with your vehicle's lever, then it's no good to you. Always check the manufacturer's specs before making a purchase to ensure you are not stuck with an incompatible part.
Construction Materials
These parts are made from a range of different materials. Typically these include the following:
Aluminum
This is one of the most commonly used materials. It is lightweight, inexpensive, and quite durable.
Unfortunately, hot weather causes it to heat up faster than other metals. This can make it uncomfortable for a driver, especially in the warmer summer months.
Stainless Steel
Stainless steel is well known for its advantageous properties, including both durability and strength. It is dense and weighs more than other materials. Yet, rather than make shifting harder, these qualities can make throwing the gears easier and more satisfying for the driver.
A steel finish is quite chic, but just like aluminum, the knob can heat up in hotter weather.
Wood
Whether DIY or professionally made, wood knobs can be customized to suit different designs. They give your car a distinct fanciful or premium look.
Plastics
Delrin (a proprietary type of plastic made by DuPont) and acrylics are commonly used to make these. They are quite strong and resistant to wear and tear. Delrin, in particular, is used in race car shift knobs due to its high dimensional stability and low friction.
A point to note here is that plastic materials tend to get slippery when moist. If you have sweaty palms you may be better off avoiding this material.
Titanium
This high-end material can be relied on for both durability and strength. It is one of the strongest metals, while also being extremely lightweight. This makes it practical for many applications, including shifting. Being high-end also means it comes at a premium.
Style and Performance
The style you're looking to achieve will also determine the aftermarket piece you purchase. From rustic to gothic, luxury or downright humorous, you will be spoiled for choice.
Fortunately for you, this is not a part where you'll have to compromise style for performance. There are many available options that look great and are highly functional at the same time.
Comfort and Ease of Use
Alongside style, comfort is also paramount. Ultimately, the shifter you choose should feel comfortable in your hand and allow you to engage with ease. If you're comfortable, driving will be more pleasant, and you will drive more safely.
Finish
Finishes are as varied as the designs. These can range from chrome finishing to carbon fiber looks, brushed metal, leather or textured silicone. You can also choose different colors to suit your preferences or to match your vehicle.
Ease of Installation
Most gear shifts are fairly easy to install and don't require technical knowledge. Ensure the knob comes with step-by-step installation instructions for your use.
What Else Is Included?
As mentioned earlier, a universal shift knob requires an adapter to fit onto your shift lever. When making a purchase, find out if the knob will come with an adapter or not. In some cases, you may be required to purchase it separately.
Most adapter kits include a lock nut to help tighten and secure the adapter onto the shift lever.
An adapter is a short round tube featuring inner and outer threads. The outer threads are screwed into your aftermarket knob while the inner threads will go into the lever.
Types of Shift Knobs
Now you know what to look for in a shifter. It's also important to understand the different types of knobs available.
Universal Shift Knobs
As the name suggests, universal knobs can fit a wide range of vehicles. The flip side is that they may not necessarily match the thread pattern and diameter of your shift lever.
You'll need to establish your gear shift lever thread type and get an adapter that matches if it's not already included.
Vehicle-Specific Knobs
Certain vehicle models require specific knobs that match their specific gear shift lever thread pattern and diameter. Universal knobs can't work these models. If you're unsure about your own car, you can contact the dealership for more information.
Custom Shift Knobs
Gone are the days when factory-fitted and boring knobs were the order of the day. Today's knobs can be customized to suit your style. As mentioned earlier, you can choose from a range of designs, colors, and materials.
Weighted Shift Knobs
These knobs are all about bettering your performance on the road. When a weighted knob is engaged and moved from one gear to another, the substantial mass of the shifter builds extra momentum during movement. This momentum thrusts the lever into the next gear position more easily.
In other words, weighted knobs reduce the time and effort a driver uses to change gears. It is worth noting that these types of knobs don't have to be too large or unwieldy to have this effect.
What Is the Difference Between a Heavy Shift Knob and a Regular Knob?
It is a matter of physics really. When moving at the same speed, a heavy knob will carry greater kinetic energy and momentum than a regular knob. This helps the heavier knob move to the next gear with less effort from the driver.
The opposite applies to a lighter shift knob. Without much energy backing it up, the driver must exert more force to shift gears. Some drivers have a strong preference for one or the other. As in many other factors, it's a matter of personal preference.
How to Install a Shift Knob
Here's how you install a new shifter in your car. Note that these are general guidelines. Please be sure to follow the specific instructions that came with your purchase.
You will need:
Your newly purchased shift knob.
Allen wrench
A small slotted screwdriver.
The first thing you want to do is ensure that the vehicle is parked on level ground. Start by getting the shift boot out of the way. This can be done by sliding it down and away from the current shift knob.
Next, detach the old knob. In some models, this may involve removing the screws, or turning the knob counterclockwise until it comes loose. Some vehicle models only need you to pull up the knob, and it will come off.
It's now time to connect the shift gear to the shift lever. If you are using a vehicle-specific knob, attach the new knob and use the Allen wrench or screwdriver to tighten the screws. Make sure it is securely in place to keep the knob from coming off when you are changing gears.
If you bought the adapter kit separately, choose the adapter that will fit snugly and slide it into the lever. Use your screwdriver to tighten it. Next, place the knob over it and tighten the screws to keep everything in place. Remember to ensure the etching is facing the right direction.
Finish off by covering the stick with the stick boot. At this point, you'll want to take the vehicle for a drive and test the knob to ensure it doesn't come off. In case it does, repeat the process and make sure the screws are correctly fitted and tight.
What to Do When the Etched Pattern Top Wears Out
For one reason or another, the top part of your knob may fall off, fade or get discolored. Naturally, this will make it impossible for you to see the shift pattern. The concern of many people is whether they have to replace the whole shift knob.
Fortunately, this may not be necessary since you can find knot inserts that are replicas of the factory pieces. You only need to choose the configuration that works for you, be it 4-speed, 5-speed or 6-speed.
Conclusion
Do you want to replace a worn-out shift knob? Perhaps you want to improve gear shifting performance or simply to pimp your ride?
The best shift knob will make your shift engagement smoother while looking good to boot. Armed with the information above and our chosen selection of options, you should be confident in making the right purchase.
Do you have any questions or comments? Leave them in the comments section below, and we'll answer every one.