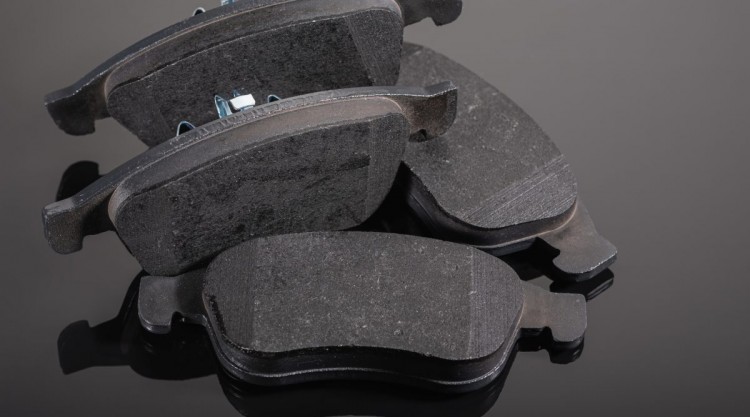 One of the worst possible experiences you could have when driving is hitting the vehicle's brakes and realizing they don't work. We don't wish it on anyone, not even our worst enemies. It's beyond terrifying, but we can count our blessings that it doesn't happen all that often.
We want to make sure you never find yourself in such a situation, so we're going to teach you all you need to know about car brake pads, one of your car braking system's most important components.
How long do brake pads last? Read on to find out!
Key Takeaways
Average Pad Life – Expert consensus is that you can expect yours to last from 30,000 to 70,000 miles.
The Impact of Variables – Driving style, where you drive, the distances you cover, and the weight of your vehicle all impact engine braking and how long brakes last.
Warning Signs – If your car pulls to one side or you hear a grinding noise (a metal-on-metal sound) when braking, it's time to replace your pads.
What Are Brake Pads? And What Do They Do?
Brake pads are a component of disc brakes. Their job is to create the friction that causes the tires to come to a stop.
Each tire has a set of two, one on each side. This is to ensure smooth braking.
So, how exactly do they work? When you hit the brake pedal to decelerate, the pads make contact and apply friction and pressure on the brake rotors – if you have disc brakes, these are the shiny metal brake discs you can see behind your tires. It is this pressure and friction that cause your tires to stop.
Your pads need to be in optimal working condition whenever you drive. If they don't slow down the wheels every time you want to decelerate or make your car stop, your life (and that of others) will be in great danger.
How Long Do Brake Pads Last? What Influencing Factors Are There?
Most manufacturers and mechanics agree that brake pads can last anywhere from 30,000 to 70,000 miles. This is quite varied, so you should consult your car owner's manual to see the exact specifications for your vehicle.
There are also specific factors to consider that can influence their lifespan, so it's worth getting the best brake pads you can to enjoy reliability and longevity. The most important factors to consider are:
Driving style.
Where you drive.
Distances covered.
Materials used.
Weight factor.
Let's take a closer look at these factors in more detail:
Driving Style
The main factor influencing how long your pads last is the way you drive.
If you are gentle when decelerating, slowly halting your car, they will last longer. This is because the pressure and stress they will undergo will be less than that you subject them to if you always stop abruptly.
Now, don't get us wrong – if you're ever in a situation that requires coming to a full stop immediately, you should do so. It's what your car braking system is designed for, after all. However, generally speaking, the smoother you decelerate, the longer the system will last.
Where You Drive
It's not only the way you drive that matters, but also where you drive.
If you drive on highways where you tend to cruise along at the same speed, you will not stress your car's system.
On the other hand, city driving in traffic requires stopping and starting constantly. This means that you'll be stressing your car's system more. Red lights, intersections, roundabouts, and stop signs will all wear out your brake pads at a faster rate.
Mountain roads with steep uphills and downhills will also cause a lot of stress on your braking system. This especially applies when you have to control car speed on the downhill portions often.
Distances Covered
The more miles you drive, the more times you'll need to decelerate and stop.
If you drive long hours, covering great distances, you'll need to check your brake pads and rotors, and will likely need to replace your front and rear pads more often. The front ones will usually wear out faster, since that's where the pressure load is heavier.
Overall, brake pad wear and tear action will be greater the more miles you cover.
Materials Used
Pads can be made of different friction material. Some are harder and some softer, to accommodate different driving needs.
Synthetic or Semi-Metallic Brake Pads
These are the most common type of brake pad. They are tougher because they are made of metal shavings from copper, steel, graphite, and brass, held together by resin. They also tend to be the most affordable, which makes them so popular.
Semi-metallic pads or synthetic variations work better when warm, so they may take a little more time to reach full efficiency in colder climates.
Since they're heavy, they might make you use a little more gas in the long run. However, they last longer than other types, with the exception being ceramic.
The noise output on these can be rather loud, but if you're already used to driving around for long hours or in heavy city traffic, the chances are you're used to this.
Organic/Eco-Friendly Option
Organic brake pads do not harm the environment, which is a definite plus.
On the other hand, they are made of a compound of rubber, glass and Kevlar, held together by resin. These pad materials are cheap, and will not last all that long.
These are much lighter than other variations, but are generally advised only for lightweight vehicles and normal traffic conditions. They are not suited for extreme driving or extreme weather conditions. Due to their material combination, they do not produce a lot of noise.
Ceramic Brake Pads
Ceramic pads are often used in racing cars or high-performance vehicles that produce a lot of heat when stopping.
They are extremely lightweight and durable. Replacing this type doesn't need to be carried out as often as other models, and they also produce less dust when in use. They are also very quiet, which is excellent if you're fed up with your brakes squealing.
The downside is that they tend to be the most expensive, and thus are not well-suited for normal driving conditions.
Low-Metallic Brakes
These are made from a combination of organic compounds and a small percentage of metal shavings. These brakes score highly for performance and excel with high-speed driving. They do, however, make a lot of noise and tend to produce greater amounts of brake dust.
Weight Factor
A car's carrying load has a great impact on the brake system. The difference between you traveling alone and having a car full of passengers and luggage is massive.
The pads will undergo much greater stress by having to apply huge pressure to stop the vehicle. In these cases, new brake pads won't last all that long.
Ways to Improve the Lifespan of Your Brake Pads
Now that we've seen the various options available for you to choose from, the following is a list of some of the most useful tips to increase your pads' longevity.
Traffic Flow: Keep your car in the flow of traffic. This will help you decelerate and stop less often.
Watch Distance: Leave a greater distance between your vehicle and the one in front of you. If the car ahead slows down, you'll have enough time to gently halt your car behind them instead of applying the brakes with heavy pressure to stop abruptly.
Keep It Light: Keep your vehicle light. Only keep necessary items in your trunk, and get rid of heavy and useless stuff that tends to accumulate.
Slow Driving: Drive slowly and in a constant manner in heavy traffic. By doing this, you'll avoid unnecessary use of the braking system.
Car Wash: When you wash your car, don't neglect your brakes. The dust that collects on them decreases the friction needed for the pads to work properly.
Brake Gently: Try to decelerate gently whenever possible, putting less stress on the braking system.
Why Is It Important to Replace Brake Pads in Due Time?
The most important reason you'll want to change your car's brake pads on time is that worn out ones will cause damage to other parts of the braking system.
Brake pads protect the rotor and caliper. If these do not work properly, they will cause damage to the calipers. The entire braking system may have to be serviced and the damaged parts replaced. You may have to pay as much as $1,000 for repairs and new rotors or calipers, not to mention the additional danger that comes with driving an unsafe car.
Final Thoughts
So, you now know all about what these components do and how important they are, and – most importantly – how long brake pads last.
If they are worn out, the entire brake system of your car may become damaged, so it's good policy to check them often and replace them whenever needed. You really need to make this a routine part of your driving habits. If not, the repairs can be expensive and the car will become unsafe.
Don't take any risks – your life and other people's lives are worth far more than the cost of replacements!